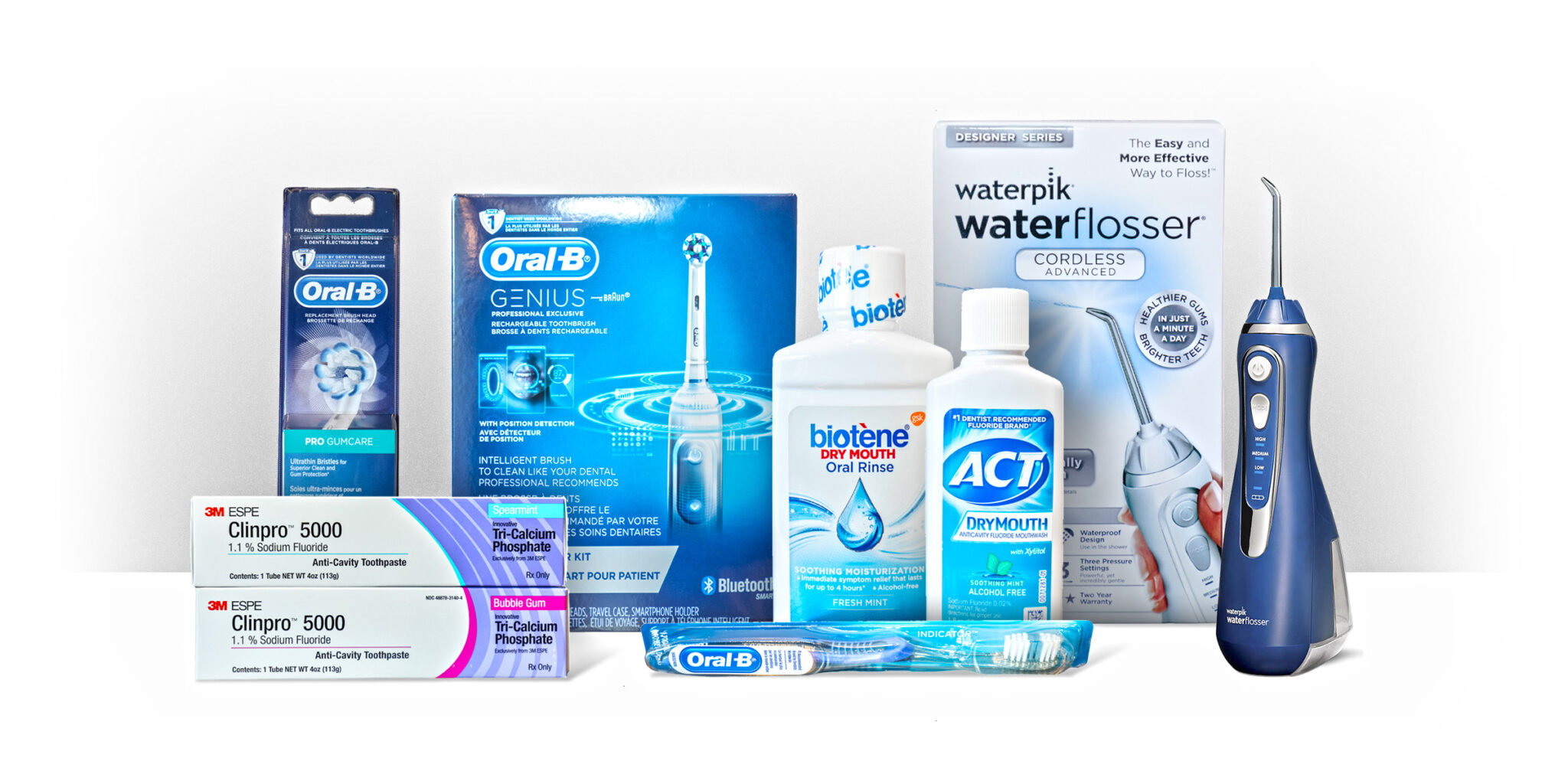 Clinpro Toothpaste
High in Calcium, Phosphate and Fluoride, this toothpaste will strengthen your teeth from snacks and soda. Even if you are not the prefect patient, you can still stay cavity free.
Oral B electric toothbrush
Studies show using an electric toothbrush provides better plaque removal then a manual toothbrush. The Oral B has the least vibration, smaller brush head, comfortable handle, and multiple brush head options. Making it versatile enough to be great for a 5-year-old or a 95-year-old. Oral B is a great company that has been around long enough, its easy to find replacement heads. Remember you need to replace your toothbrush every 3 months.
Oral B manual toothbrush
This is what we give you every visit, I only provide my patients with toothbrush I use myself. They offer a smaller brush size to reach into even the tiniest places.
Biotene for dry mouth
Dry mouth can lead to many dental problems. Unfortunately, many things in life cause dry mouth; medications, breathing dry air, and mouth breathing are some of a few. Prevention is key here, and this is the best rinse on the market for dry mouth.
Act Fl- rinse
This is a great addition to your oral health routine, adding a bit of extra Fl- prevents cavities and freshens your breath while moisturizing since it's alcohol free. I recommend this product to just about anyone, but especially for my patients with picky taste, as it has great flavors.
Waterpik water flosser
Tired of lying to us about flossing? This is the best alternative, simple easy to use, no more twisting your fingers around trying to make floss work. I especially like the one that goes in the shower, an excuse to shower longer and less messy. Also, a must have for anyone with braces.
I hope you get the chance to enjoy these smile-enhancing products!
Ready to schedule your visit?
We're currently accepting new patients of all ages. We hope to see you soon!
Get your dental/medical paperwork ready ahead of your visit. Click here to go to our online forms portal.